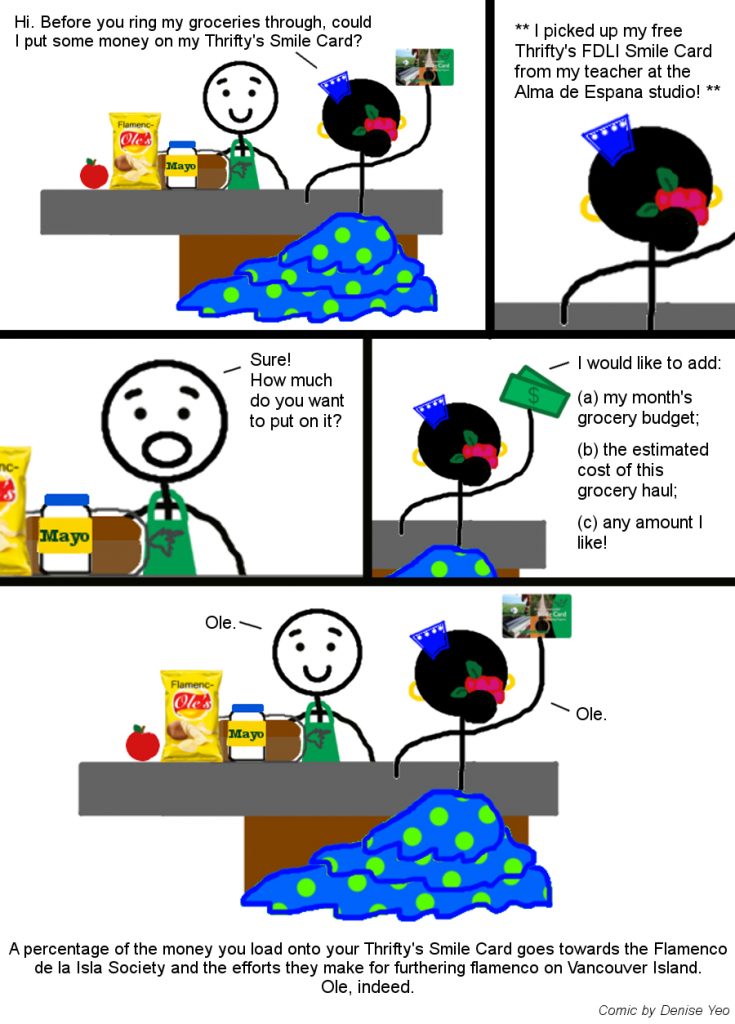 Help the Flamenco de la Isla Society fundraise for flamenco events around Vancouver Island (including the Victoria Flamenco Festival).  We are participating in the Thrifty Foods "Smile Card" program and we need your help!  Please contact the Society to pick up your very own Smile Card.
When shopping at Thrifty Foods, here is an easy way to support our cause!
– Pick up a Fundraising card from the group contact
– Load your Fundraising card at any Thrifty Foods store
– Shop for your groceries
– Continue to reload the card before each grocery shop
It's that Simple!
Thrifty Foods automatically donates 5% into our group account based on funds loaded from each member card.