Please contact us if you have a flamenco event to submit.

Events sponsored in part by the Flamenco de la Isla Society

Events by others
Flamenco Tablao – January 29, 2023 (Victoria)
Presented by Alma de España and featuring Jan Bate, Gwyneth McIntosh, Veronica Maguire, Gareth Owen, and Denise Yeo.
Sunday, January 29, 2023
Time: 7:00 p.m. (doors at 6:00 p.m.)
Location: The Mint, 1414 Douglas Street, Victoria
Tickets are available on-line 
The event will include a live flamenco performance. The Mint's delicious food and drink will be available for purchase throughout the evening.
Doors open at 6:00 p.m. The show begins at 7:00 p.m.
Tables are available for 2, 4, and 6 people and charged at $25 per-seat. Please arrive promptly to claim your table. Your patience is appreciated as our volunteers welcome and seat each group.
A limited number of individual seats are available for $30 per-seat, with a few seats by-donation for flamenco students who cannot afford a full-price ticket . Please note: by selecting these ticket options, you agree to be seated at a mixed table of other individual ticket holders. Your seat will be assigned and may not be changed.
ADVANCE ON-LINE SALES ONLY.
Masks are optional and recommended for all audience members when not eating and drinking.
Click here to read more about the performers.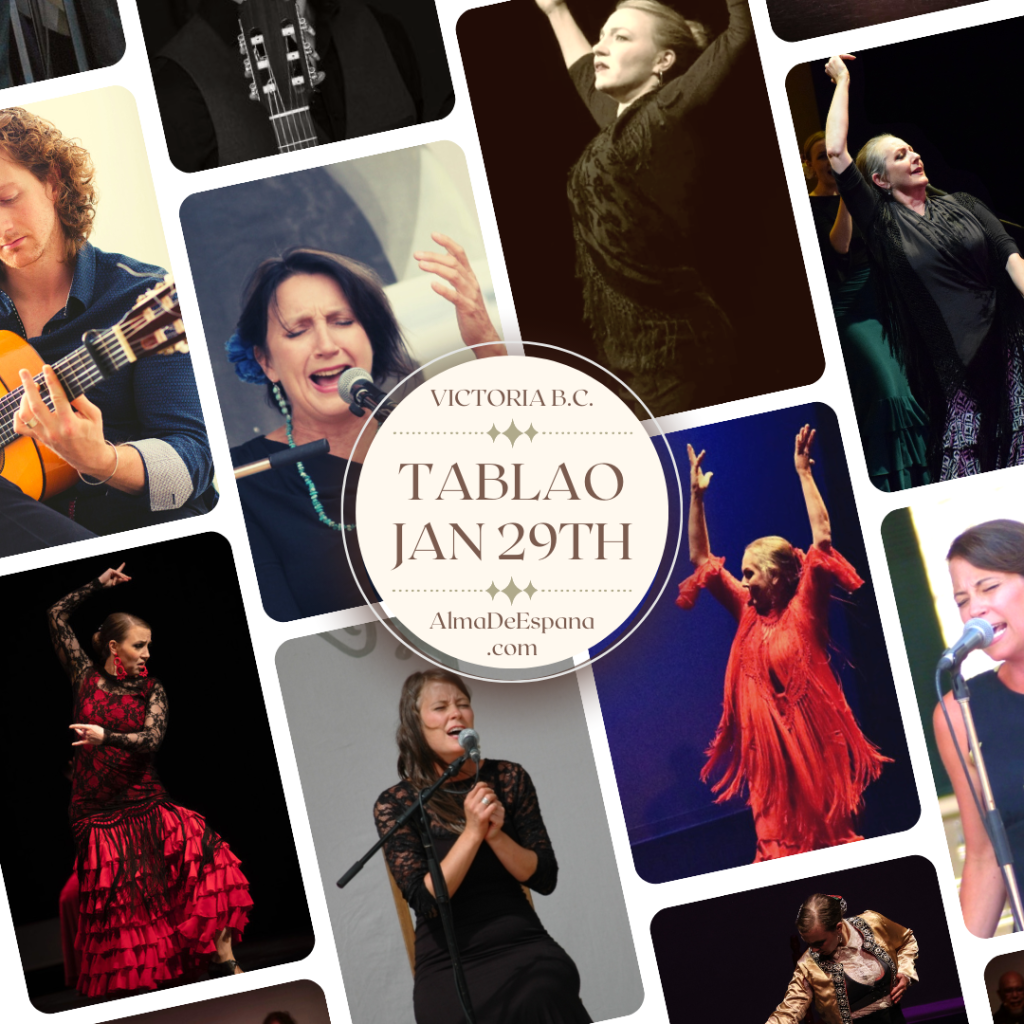 International Guitar Night (Nanaimo & Livestream)
Friday, January 27, 2023
Show starts at 7:30pm
International Guitar Night's 23rd year of touring features Canadian Jazz guitarist and vocalist, and recipient of the 2021 JUNO Award for Jazz Album of the Year — Jocelyn Gould. She'll be joined by Flamenco master Jesus Guerrero from Spain; contemporary classical guitarist Stephanie Jones; and Gypsy and Jazz guitarist Olli Soikkeli from Finland.