These events take place on Vancouver Island.
Please contact us if you have a flamenco event to submit.

Events sponsored in part by the Flamenco de la Isla Society

Events by others
 Greek Fest (Victoria)
Alma de España performs
Saturday, August 24 @ 2:20-2:50 p.m.
4648 Elk Lake Drive
 Tatewari (Nanaimo)

 Spanish Fire with Ivan Vargas (Victoria)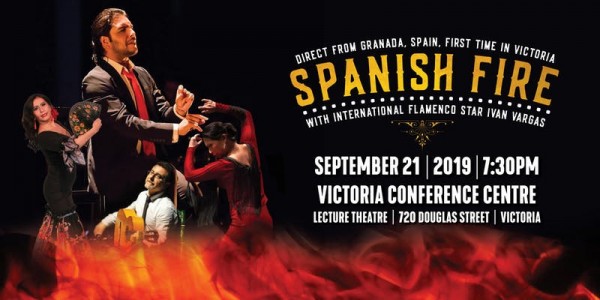 La Caramelita Flamenco Company in "Nritya" (Victoria)
Thursday, Sept. 26 @ 8:00 p.m.
Denford Hall at Glenlyn Norfolk School
Advance Reserved Seating Tickets $35 and $30 in Advance. $5 more at the Door. Students $5 Discount. Available online, or at Munro's Books and Ivy's Bookstore, or call 604-241-7292.