These events take place on Vancouver Island.
Please contact us if you have a flamenco event to submit.

Events sponsored in part by the Flamenco de la Isla Society

Events by others
  Showcase & Fundraiser (Victoria)
The Flamenco de la Isla Society is hosting a Showcase and Fundraiser featuring local flamenco musicians, dancers, and singers from the Alma de España Flamenco Dance School. Proceeds will be used to support the art of flamenco on Vancouver Island and the Victoria Flamenco Festival!
Doors open at 6:00 pm | Show at 7:00 pm.
The Mint's delicious food and drink will be available for purchase throughout the evening.
Don't be disappointed, buy your tickets early! The last 5 events sold out in advance with waitlists.
Tickets are $20 for Flamenco de la Isla Members and $25 for non-members. …If still available, tickets at the door will be $30.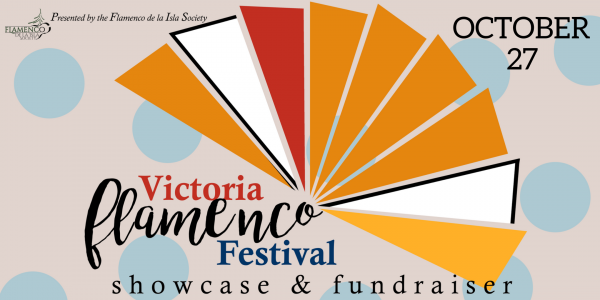 Night of Lights (Victoria)
We are again selling tickets for Hillside Shopping Centre's "Night of lights" event. Purchase your ticket through the Alma de España Flamenco Dance Company & School and full ticket price ($5) will go to support flamenco on Vancouver Island!